_ _ _ _ _ _ _ _ _ _ _ _

Please bring a wrapped gift
suitable for a quilter, with a value
of at least $10.00 to the next
meeting . A good rule of thumb
for the gift is something that you
would really like to receive
yourself. If you missed your
birthday month, you can bring
your gift at a later meeting.


___________
Pam Calhoon and Melodie Moreno
Birthday Drawing Committee

_ _ _ _ _ _ _ _ _ _

We encourage you to bring healthy refreshments. We look forward to working with Thumb Butte Quilters this year.

Hostess's should arrive by
8:30 a.m. to assist chairperson in
setting up if needed. Bring a refreshment item; such as finger
food- cheese, crackers, sweet treats, fruit, etc. Please bring your goodies on disposable trays or label your dish with your name. Beverages and paper products are provided by the Guild.




____________________
Kathleen Bond & Carolyn Edwards
Refreshment Committee

_______________________
Sandy Evans & Susan Op
Ways and Means Chair
.

_______________
Susan Joy Noyes
Mentors

______________________
Joan McGivern /Carol Brownlow/Carol Peters/Pam Jones
Company Store Co-Chairs
Reimbursement Form - for committee members that need to be reimbursed for purchases made for the guild
Quilt Show Registration Forms for 2017

Click here to see the current exhibit.


If you have theme ideas for quilt displays at the Adult Center, give me a buzz!


____________________________________
Quilts For Sale!
We've mentioned more than once that visitors to the Adult Center have asked if any of the quilts were for sale. President Pat mentioned at the January meeting that works were under way to offer TBQ members' quilts for sale. If you are at all interested in selling any of your quilts, here's the deal. We don't have all the details finalized yet, but you need to be thinking about if you have any quilts for sale. A form will be placed on the website with the other 'forms'. You will need to attach a photograph. More details to follow...


_____________________
Carolyn Edwards
Community Center Quilt Coordinator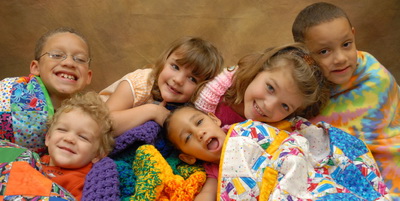 Handmade Hugs
P.S. Please send any related emails to me at handmadehugs@cableone.net
_________________________
Maryann Conner
Community Service Chairman